Standard identifiers with Docframe's Autonumber
Aug. 31, 2022

Quick Summary
Docframe's new autonumber field creates unique identification numbers that are created automatically when patients submit intake forms. Some examples of this could be things like patient ID or order number.
Getting started
You can add the Autonumber field by adding in spreadsheet or form view. Scroll down and select Autonumber. You may give this field a new name, and adjust the prefix and suffix.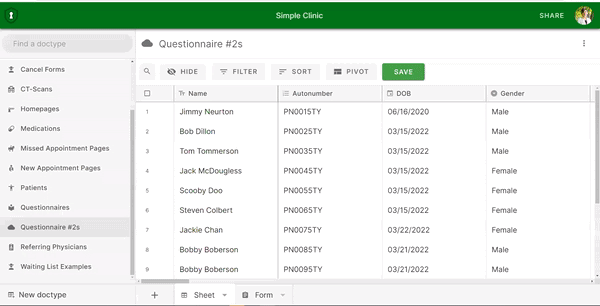 Accessibility
Admin users can define autonumber fields in either the spreadsheet or form editor
Clinician users can view autonumbers after a record has been created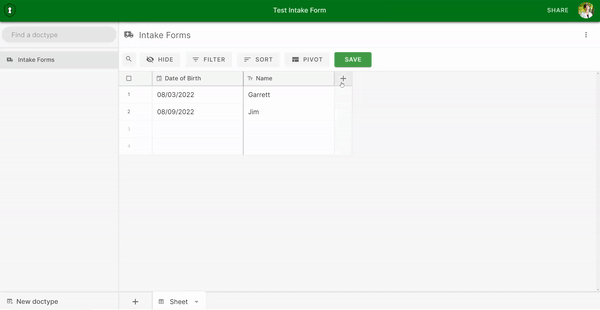 Rollout pace
This feature will be released to all Docframe accounts on September 1st, 2022.